Carlos Cruz-Diez

by La Patinoire Royale Galerie Valérie Bach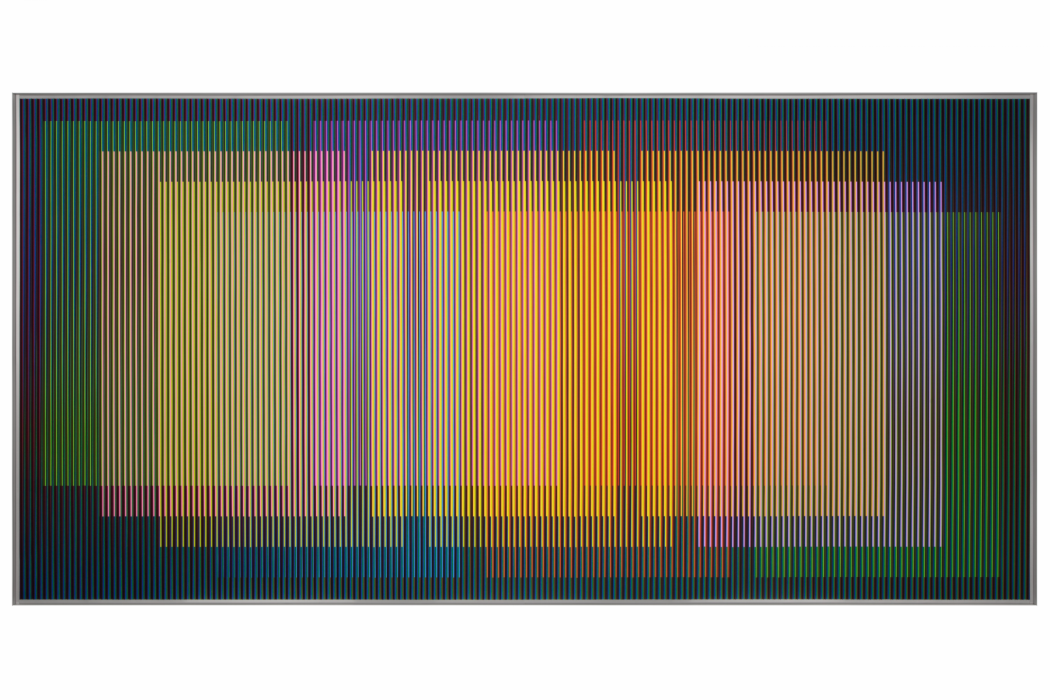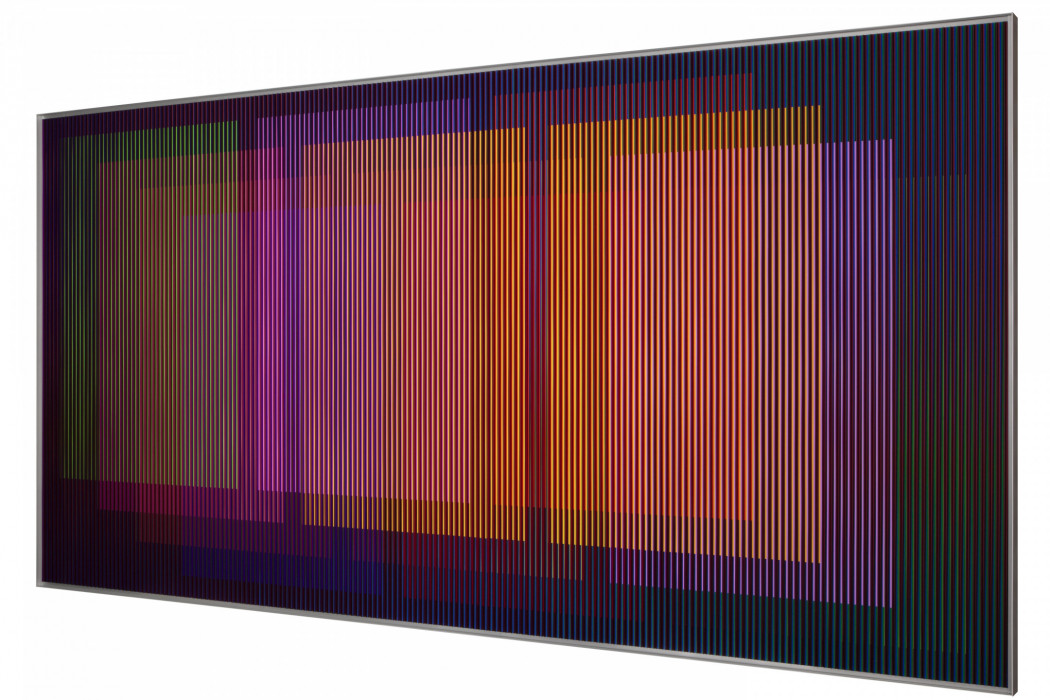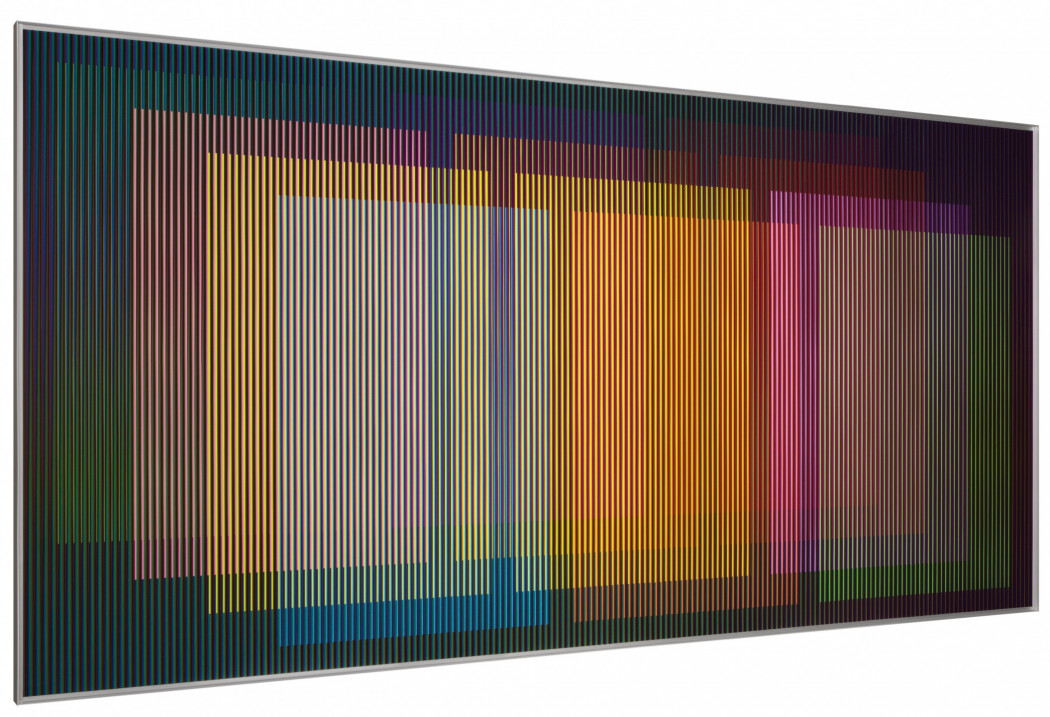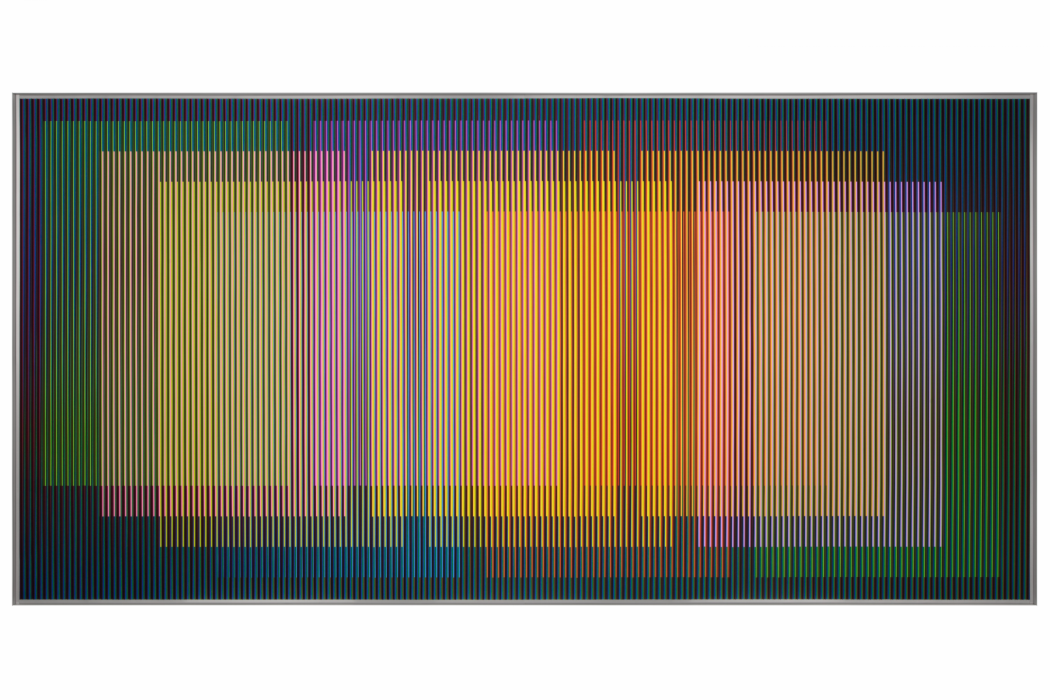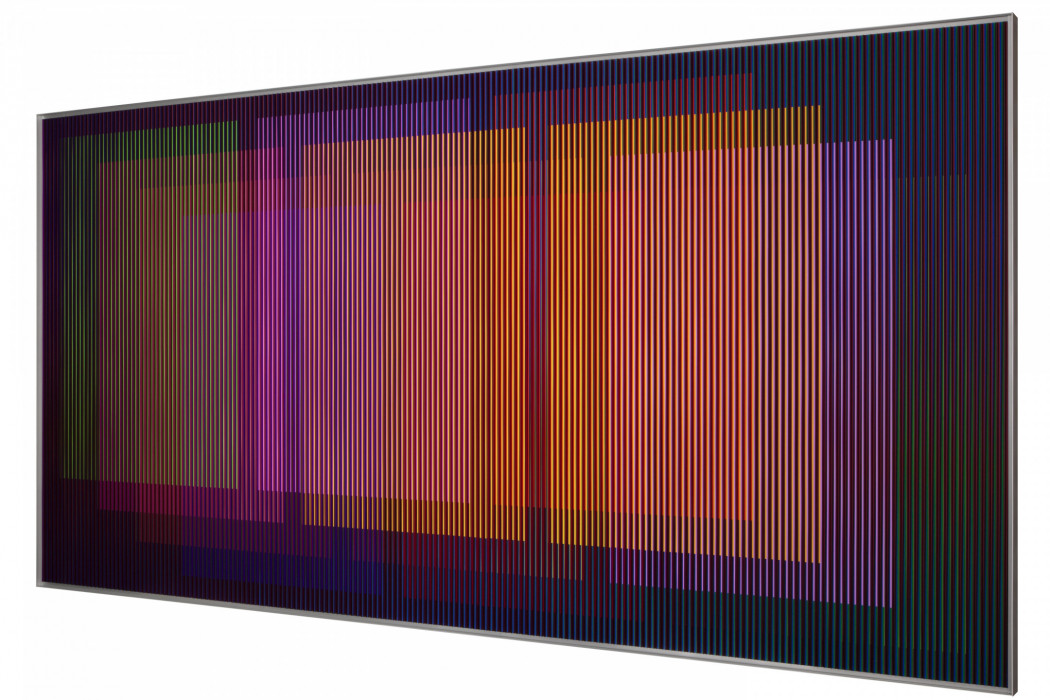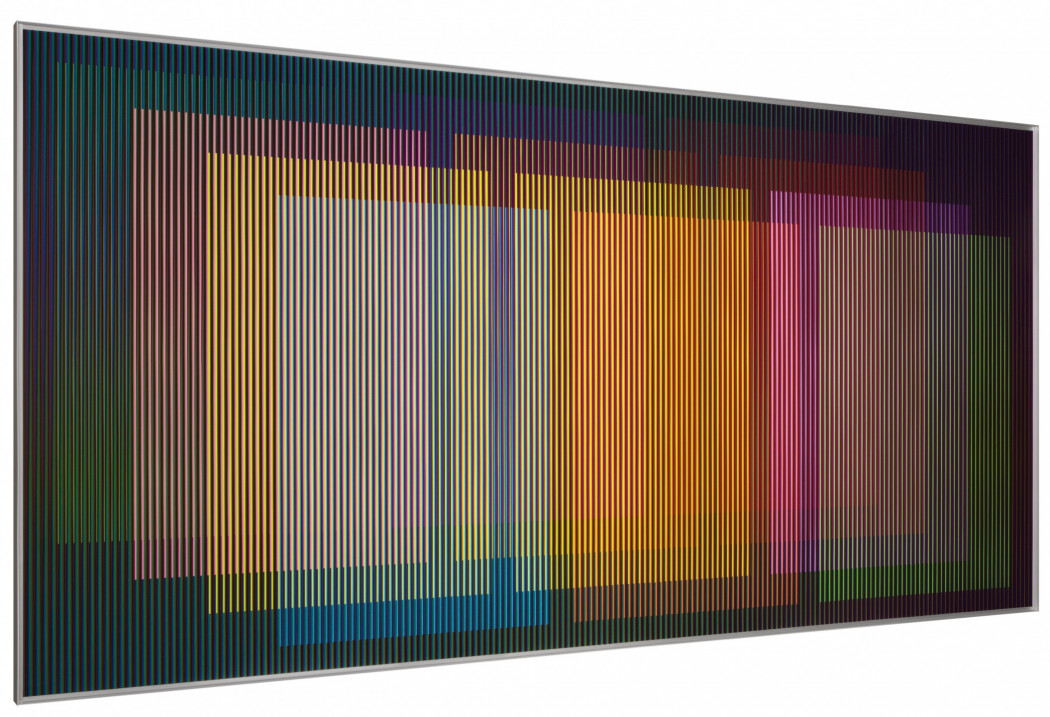 The Artist
Carlos Cruz Diez was a French artist of Venezuelan origin, born in Caracas in 1923, died in Paris in 2019. He lived and worked in Paris since 1960. He is one of the major actors of the optical and kinetic art, artistic current that claims "the awareness of the instability of reality". His research makes him one of the 20th century color thinkers.
His works are present in the permanent collections of prestigious institutions such as: the Tate Modern, London, the Museum of Fine Arts, Houston, the Wallraf-Richartz Museum, Cologne, the Museum of Modern Art (MoMA), New York, the Musée d'Art Moderne de la Ville de Paris and the Centre Pompidou, Paris . In 2021 he was chosen to represent the French Pavilion "Lumière, Lumières" at the Dubai World Expo.
Physichromies are structures that reveal different conditions and behaviors of color. They change according to the movement of the viewer and the intensity of the ambient light, projecting color into space to create an evolving situation of additive, reflected and subtractive color.
The Gallery
La Patinoire Royale | Galerie Valérie Bach opened its doors in April 2015 in a roller rink, the first in the world, built in 1877, and classified as a historical monument in 1995.
The gallery has drawn three distinct free programming axes, structured around the female artist, monumentality and a strong aesthetic concern. The editorial choice of the exhibitions results from the materialization of a taste presiding over the choice of the artists that the gallery accompanies in their international positioning, by a participation in fairs and a vast network of collectors.
This gallery offers four distinct spaces of different sizes on 3000 m², allowing exhibitions of different formats and expressions.
Information
rue Veydt 15
1060 Brussels Belgium